Succeed in Life and Business
Richard Butler is a life and business coach based in Barcelona.
Category:
Self-Help
Richard Butler
May 06 2017
It has been a number of months since my last podcast, and I want to tell you why.

I have been reflecting and trying to refocus on my life, and believe that many people may need to do this too.

Let me know your comments below
Richard Butler
Jan 24 2017
In my last podcast I talked about the pitfalls of goal settings, now we need to learn how to set real and lasting goals. The best way is to set SMART goals.
In this podcast I take you through the SMART approach of setting goals.
Richard Butler
Jan 19 2017
In this episode I talk about the pitfalls people encounter in goal setting. The truth is you can begin to set goals at anytime of the year, but you need to be aware of the pitfalls.

So many people don't complete their goals, and this podcast will o...
Richard Butler
Dec 20 2016
When I was working in the States last year I saw that all my co-workers had vision boards. Each and every day they would look at their vision board and know what the reasons were for them to be there 8, 9 or 10 hours a day working hard.
In this weeks...
Richard Butler
Dec 13 2016
Over the next few expisodes I want to talk about visualisation and why it is important to understand how it works. You see what we visualise we can achieve or we can receive - this can be positive things and not so positive things so be careful.
List...
Richard Butler
Dec 06 2016
In the last of my episodes on communicating with people I talk about auditory people who respond best to listening and will use various phrases related to sound!
Learn the secrets of how to build a better relationship with your boss if they are audito...
Richard Butler
Nov 29 2016
This week I talk about how to communicate with kinesthetic people and what style of language you should use. It is very important that we remember that each person has their preferred style of communication and when you communicate on this level to th...
Richard Butler
Nov 22 2016
Over the last number of podcasts we have looked at communication and the important of ensuring you are a good storyteller, you use the right body language, but what about making sure you speak the language of the other person?
I am not talking about s...
Richard Butler
Nov 15 2016
Second part of my body langauge podcast. In this episode I discuss more about body language and what you need to look out for.
Remember that this is intended as a guide and not an exact science as sometimes you may read the body language and assume so...
Richard Butler
Nov 08 2016
It is said that we communicate more with our body then with our words. However most people don't even realise that they are communicating with their body and what their body says is a lot more important than the words they use!
In this weeks podcast ...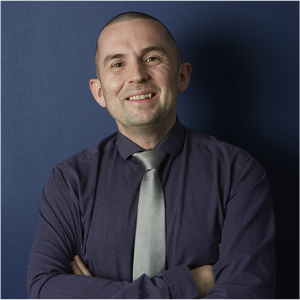 About Richard Butler
Richard Butler is a life and business coach based in Barcelona.

His aim in life is to help people achieve success in business, while maintaining the balance in life

I run two self help websites:
http://CoachingFundamentals.com
http://RichardButlerTheSuccessCoach.com
Click here to see the full author's profile
Recent Episodes
Time to think
Using SMART goal setting
Pitfalls in goal setting
Vision boards
Visualisation - Why it is important
Auditory people - how to communicate with them
Kinesthetic people and how to communicate with them
Communicating with visual people
Body Language Part 2
Body Language Part 1